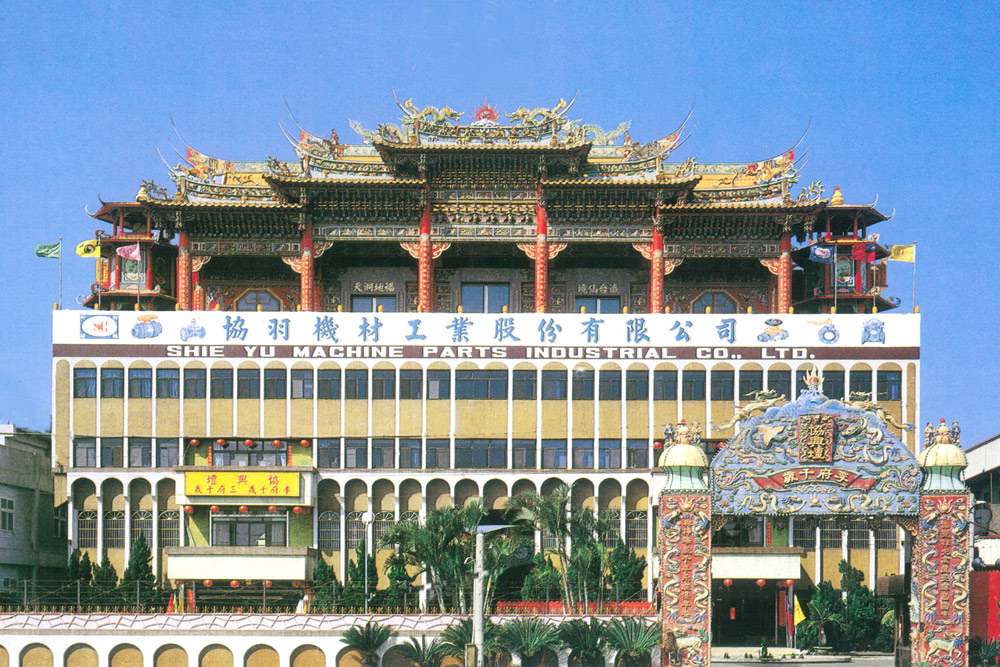 Since 1973, first thermoplastic valves manufacturer in Taiwan , SH has been specializing in the R&D, and production of valves and pipes. For the past 30 years, we've been in the lead in products quality with state-of-the-art technology and process. Our products, sold in more than 40countries worldwide, are extensively used and applied in a wide variety of piping system, gaining a good reputation as a reliable supplier.
SH people, committed to the five beliefs all the time—HONESTY, RELIABILITY, RESPONSIBILITY, COURTESY AND HONOUR---working together as responsible and reliable team ,are leaded by a group of resilient and determined leaders, and dedicated to design, innovation, and quality increase with business growth. In order to ensure high quality products. We have been successfully certified by NSF(American National Sanitation Federation ), Lloyd is and BSI quality assurance.
Based on the belief in providing more complete products line and one-stop-shopping service ,we continued to expand our products line in a variety of sizes to meet customers' needs for a complete line of pipes by developing new materials, such as UPVC, CPVC, PP,HD-PE,ABS, and PVDF, and bringing in advanced extrusion equipment and techniques from Austria and Germany, respectively, we have become one of the leading manufacturers in the world with the most complete line of thermoplastic valves, fittings, and pipes and the widest variety of materials.
Self-encouraged SH people are always in pursuit of excellence for the sole purpose of total customer satisfaction, besides, you are always welcome at our company at any time and we prize your highly valued opinions, We continue to be devoted to the R&D and innovation in this industry to win customer approval and receive customer compliments.
Company Profile
Established in

1973

Capital

USD 3 Millions

Annual Sales:

USD 30 Millions

No. of Employee

200

Business types

OEM Manufacturer
ODM Manufacturer
Exporter/Agent
Distributor
Value Added Reseller

Markets
Contact Detail
CEO

Mr. Tien-Shou Tsai

Sales Contact

Business Manager Mr. Fu-Jen Tsai & Ms. Lisa Hsu

Address

No. 336-16 Hai Pin Rd., Ching Shui Chen, Taichung,43650,Taiwan

Tel

886-4-26266926, 886-04-26595588

Fax

886-4- (Domestic Dept.)26267169, 26273692 ,26595578; (Export Dept.)26595589

E-mail

URL